Published on by lukezim 20 Comments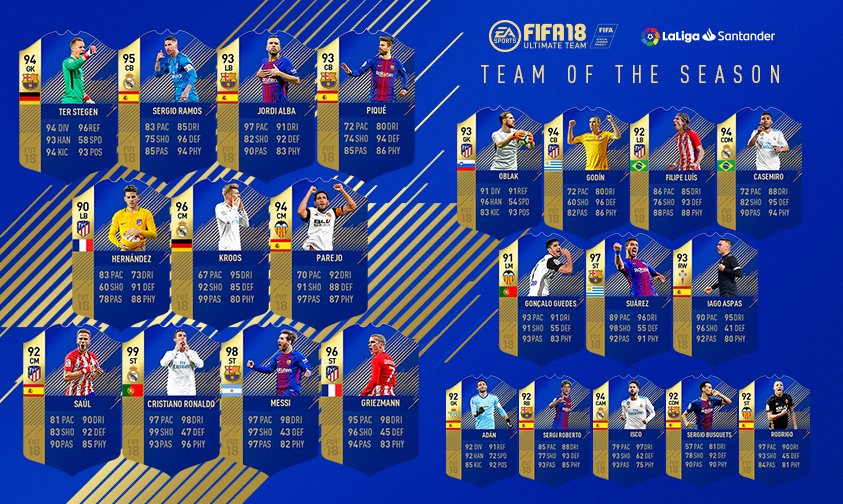 The first FIFA 18 Ultimate Team Team of the Season where the story might be more about the player(s) that aren't there than the ones that are.
Who are we kidding? You're going to run to the comments below and argue about why Real Madrid (and reigning Ballon d'Or holder) Cristiano Ronaldo is a 99 striker while Lionel Messi, the class of La Liga during the 2017/2018 campaign, is just a 98 ST.
For a second straight week, we get a particularly OP side -- though one may argue that this one is a little less charitable across the board than its Premier League predecessor.
Besides the two GOATs, 96 Antoine Griezmann and 97 Luis Suarez both look particualrly enticing -- though the latter's base Pace is a bit of a disappointment at just 89.
Curious that Atletico Madrid somehow managed to get two TOTS left backs, particularly given how few games Filipe Luis accumulated during the season.
That leaves the question: Other than the big guns, which of these bad boys would you like to pull from your guaranteed La Liga TOTS SBC packs on Sunday and Tuesday?
Here's the full FUT 18 La Liga Team of the Season: