Published on by lukezim 27 Comments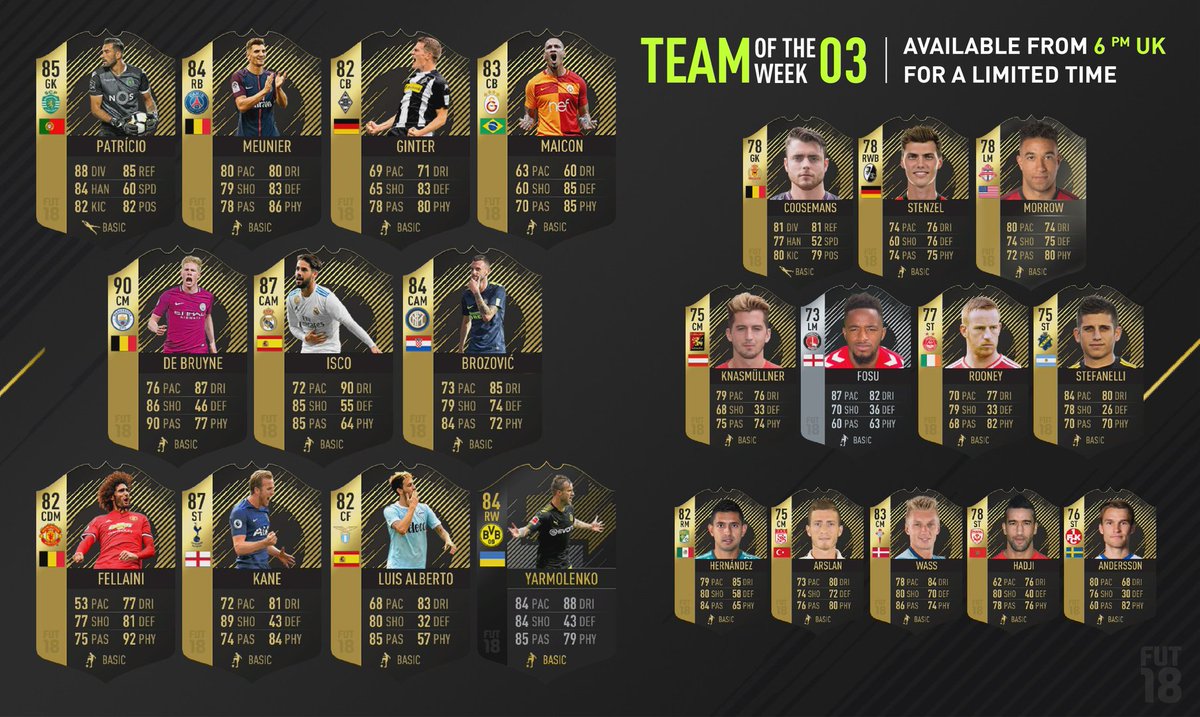 The FIFA 18 Team of the Week hype train keeps rolling.
With Ones to Watch items now squarely in the mix, the question remained: which standout performers would we see get performance boost to their dynamic player items?
Paris Saint Germain's Neymar was clearly the leader in the clubhouse, with many expecting his contributions to another dominant PSG victory being enough to get his first in-form of this FIFA. But another school of thought says that if Neymar were to get IFs every time he got 2 goals and 1 assist in Ligue 1 play, he'd be at 99 overall in no time.
The latter wins the day this time, with instead Borussia Dortmund's Andriy Yarmolenko getting the honors as the first post-Alvaro Morata OTW to be christened with a bit of a bump. If you invested in the Ukranian, you're undoubtedly happy with your returns at the moment.
Joining the BVB standout is English super striker Harry Kane and for his role in helping take down defending champions Chelsea, Manchester City's Kevin De Bruyne gets his first in-form of FUT 18.
To be honest, this week's bench may lack a litlte bit of the star quality of the previous two TOTWs, but there are a few hidden gems including long time Danish La Liga bargain beast Daniel Wass getting a special item.
You can view the full FIFA 18 Ultimate Team TOTW 3 here: