Published on by lukezim 8 Comments Updated on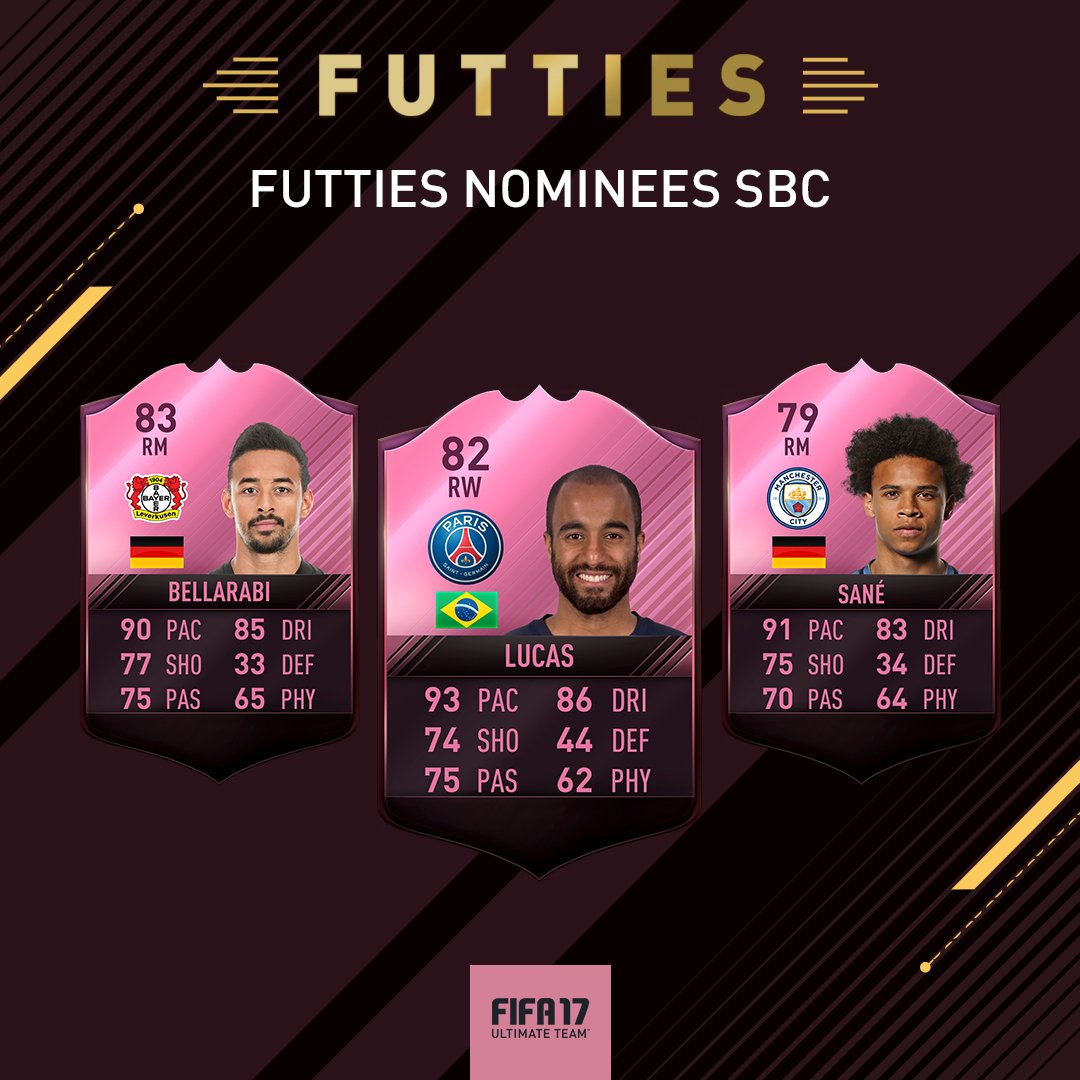 You'll be shocked to learn that Stoke City (and England national team) goalkeeper Jack Butland will get his pink-and-gold upgraded FUTTIES winner special item, courtesy of a new Squad Building Challenge available immediately:
Butland's non-inform item has long been heralded as the gold standard of FIFA 17, with only David De Gea and Manuel Neuer's various items often considered as definitively superior. Whether it's height, stats, or a combination there of, it's safe to say the new FUTTIES Butland will more than possess the ability to drive you to break a controller or two.
As far as this weekend's vote is concerned, the newest FUTTIES category, Favourite RM/RWs, is an intriguing one to say the least. What it lacks in star power, it likely makes up in potential closeness at the ballot box. Manchester City wunderkind (and former Ones to Watch item recipient) Leroy Sané is joined by PSG's pacey Lucas Moura, along with Bayer Leverkusen (and sometimes German national) right-sided attacker, Karim Bellarabi.
The Sané, Lucas, and Bellarabi SBCs will be available for completion until the winner is revealed on Tuesday, July 18 at 1 p.m. ET (6 p.m. BST).