Published on by lukezim 18 Comments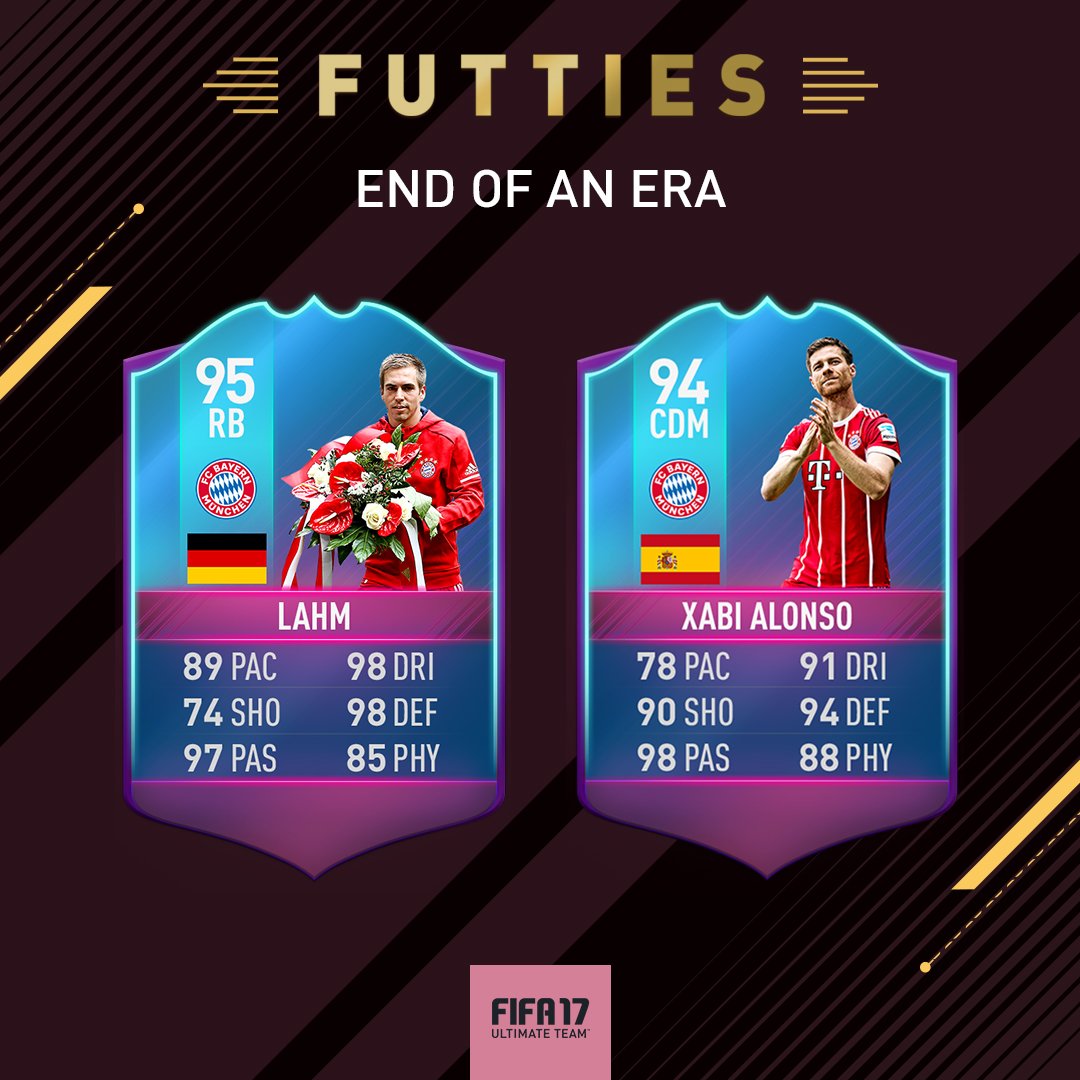 Bayern Munich is a classy organization. Accordingly, one recent star and a fellow legend (and club lifer to boot) get the class blue-and-pink untradeable Squad Buildling Challenge items they deserve as they call it a career.
With over 1300 matches, 12 league crowns, 10 domestic cups, three Champions League titles, a pair of World Cups and two European championship to their names, Xabi Alonso and Philipp Lahm get their last non-Icon FIFA Ultimate Team items in the form of these two beauties.
The Bayern and Liverpool/Real Madrid greats get to ride off into the sunset with two of the better Bundesliga items you'll be able to obtain this FIFA. Lahm's card is finally befitting of a BuLi RB while Alonso's pace spikes from virtually unplayable to even vastly superior to TOTS Toni Kroos levels.
Whether you're a die hard Bavarians backer or merely a FUT collector, you've got until FIFA 18 launch to complete these SBCs.