Published on by lukezim 2 Comments Updated on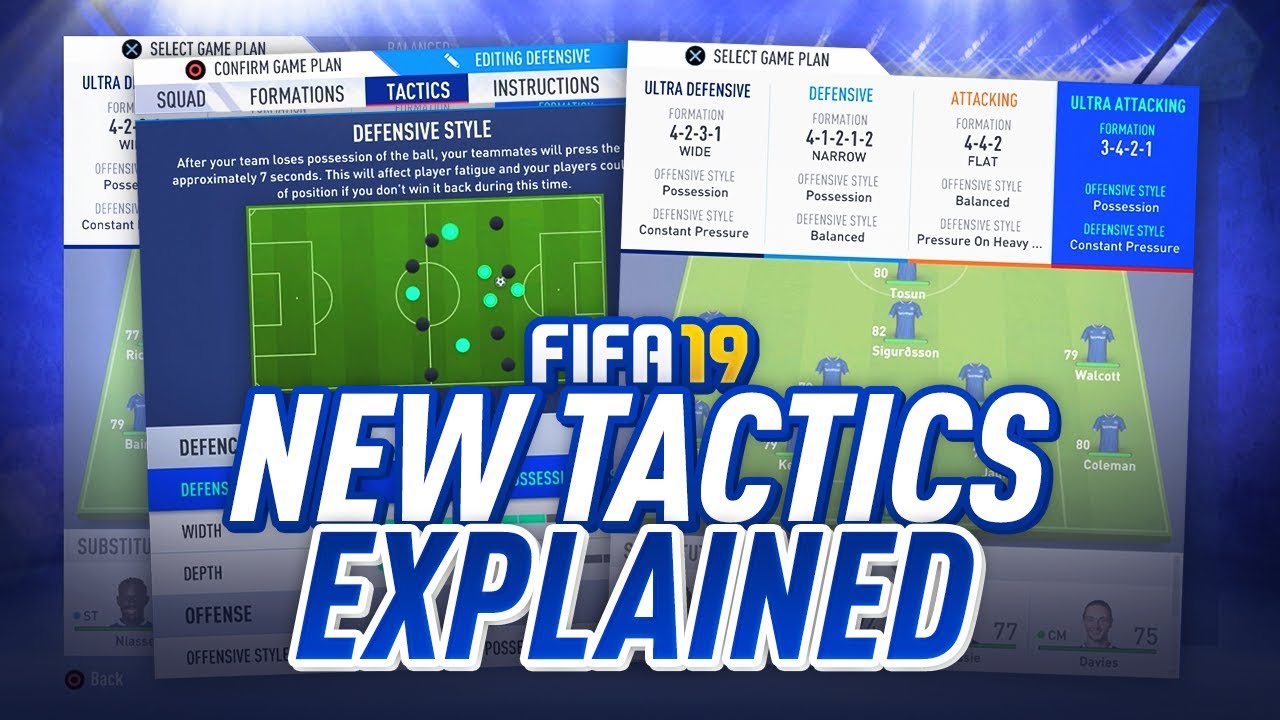 Video by Mike LaBelle
Dynamic Tactics are pretty much a FIFA player's dream: at long last, the ability to get into the weeds and set granular details to help have your players do what you want when you want.
As outlined by New York Red Bulls pro player Mike LaBelle, one of the most anticipated new gameplay features in "FIFA 19" will change pre-and intra-match preparation and execution alike.
Amongst the early aspects to be in the know about:
Mentality is more customizable than ever before. While previously the left and right controller buttons let you change whether you were attacking or defensive (and how much so), you can now change not just philosophy, but even shape on the fly with five preset options and near limitless possibilities.
Accordingly, one of the big keys this year will be building a team that's "multiple." Having flexible personnel that can work for you in different formations situationally could be the difference between a result and a loss.
Changing tactics in-game now allow you to set when your players go forward and how -- even on set pieces. If you were ever frustrated on a corner or late game free kick as to why your players weren't behaving how you anticipated, you can now try and quarterback exactly how the game needs to play out and switch to those settings in real time.
Exactly how Dynamic Tactics change things -- be it in FUT Division Rivals, Weekend League, or even FUT Champions LAN Events -- remains to be seen. Early on, experiment first with the defaults and then start seeing which options work best for you. Build your custom strategies and tactics and who knows: maybe you can become the "FIFA 19" answer to Pep Guardiola in no time.